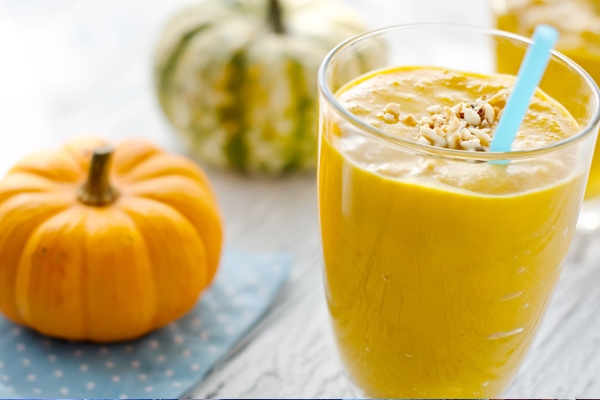 (Image source from: Delight with pumpkin pie shake recipe })
Pumpkin Pie Shake recipe for all those who like to explore good food! Taste the shake recipe to have a delightful evening and share the joy with your dear ones. Here you go with the recipe.
Ingredients required for Pumpkin Pie Shake recipe
Vanilla reduced-fat ice cream, softened: 2 cups
Fat-free milk: 1 cup
Canned pumpkin: 2/3 cup
Sugar: 1/4 cup
Pumpkin-pie spice: 3/4 teaspoon
Frozen fat-free whipped topping, thawed: 3 tablespoons
Method of preparation of Pumpkin-pie shake
•    Mix Vanilla reduced-fat ice cream, Fat-free milk, Canned pumpkin, Sugar, and Pumpkin-pie spice in a blender.
•    Process until smooth.
•    Pour the ice cream mixture into 3/4 cup of each glass.
•    Top the glasses with 2 teaspoons whipped topping
•    If desired sprinkle the additional pumpkin-pie spice.
-Sumana