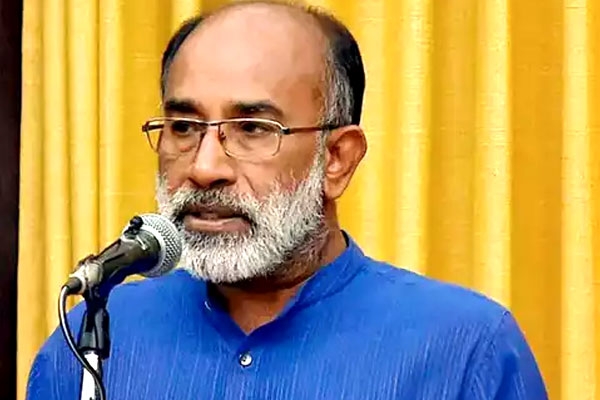 (Image source from: Thenewsminute.com)
The tourism ministry is in negotiations with the home ministry to have the time period of electronic (e) visas for India extended and bring it closer to paper visas that let visitors stay for longer periods in the country, tourism minister KJ Alphons told ET. 
"We want long-term visas like the U.S. We are taking this up with the ministry of home affairs. We have also introduced visa on arrival for Japan and South Korea on a bilateral basis," Alphons said. "Visas should be simpler, multi-entry, for a longer duration and easier. We will also approach the ministry of home affairs for a waiver in e-visa fee for the off-season in India."
The move, if executed, could boost foreign-exchange earnings and help enhance incoming tourist arrival numbers. 
Currently, e-visas for India are valid for 60 days from the date of arrival for a double-entry visit, while paper visas are given for a maximum period of six months. Passport holders of more than 160 countries, including the U.S., are eligible to apply for online e-visas for travel, business, and medical purposes. 
The e-visa fee was raised from $50 to $80 earlier this year for most countries. For the United States and the United Kingdom, the fee went up from $75 to $100. 
"E-visas can be made more flexible. Days can be extended like a normal visa. Currently, the duration of stay granted for e-visas and paper visas are different. We are in talks with the ministry of home affairs on the matter," a tourism ministry official said. "We are asking if a default period can be defined, like a default period in countries such as the U.S. The duration can be made longer. This should make it more convenient for tourists visiting India and should boost numbers as India might be perceived as an easier destination to visit," the official added. 
Ministry statistics showed that in 2017, India received 10.2 million foreign tourists, an increase of 15.6 percent over the former year. The number of tourists who came on e-visas was 1.7 million, a 57.2 percent increase. 
India has been betting on e-visas for boosting overseas tourist numbers that are still very low compared with markets such as Singapore and Thailand.
According to a report by the CAPA India Inbound Tourism released in September, India lost market share in 5 of the 10 source markets in the past three years, especially in France, UK, and Sri Lanka.
By Sowmya