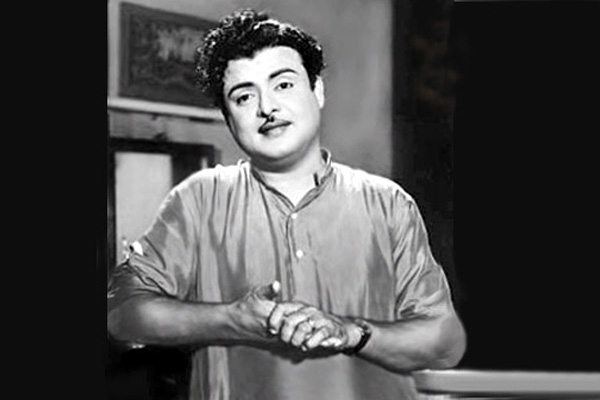 (Image source from: Actor Gemini Ganesan)
Gemini Ganesan was a well-known South Indian actor during 1950s to 1970s. He was called `Kadhal Mannan` (King of Love) for the romantic roles that he played. Ganesan acted in numerous box-office hit movies in the Tamil cinema. He was honoured with the Padma Shri in 1971.

Early Life Of Gemini Ganesan:
Gemini Ganesan was born as Ramaswami Ganesan, on 17 November 1920, in a Brahmin family, to the parents Ramaswami and Gangamma in Pudukkottai. S. Narayanaswami, Ganesan`s grandfather, founded the sate of Pudukkottai. He was the captain of cricket team in school. He completed his graduation from Madras Christian College. He also worked at Madras Christian College, as a lecturer in the Department of Chemistry. Although Ganesan dreamt of becoming a doctor, but it never became a reality.

Career Of Gemini Ganesan:
During his stint with Gemini Studios, he was given the name Gemini. His first film was Miss Malini. Chakravarthi soon followed, where he portrayed Lord Krishna. However, it was with the 1953 film, Thai Ullam, where he played the role of a villain, that he got noticed and he received recognition from the masses. In 1954, he appeared in the role of a hero in Manampol Mangalyam. He was cast opposite Savithri, with whom he later got married. He was predominantly a romantic hero. Ganesan was amongst the top three actors of Tamil cinema; the other two were M. G. Ramachandran and Sivaji Ganesan. It was from then, that he created a niche market in the Tamil film industry. He mostly acted in films that was based on romance and rarely focused on action.

Fondly remembered as Kadhal Mannan (King of Romance) amongst his fans, Gemini Ganesan had acted in several commercial hit movies during 1950s-1970s. He was honoured the Padma Shri in 1971.

Most of the popular heroines, like Savithri, Anjalidevi, Banumathi, Padmini, Saroja Devi, former Rajya Sabha member Vajayanthimala, "Sowcar" Janaki, Vijaya, Devika, and Jayalalitha, were his co-actors in his most successful hits.

In the later stage of his career, he swiftly shifted in to character roles. Some of the popular roles in this genre are Avvai Shanmughi (1996), where he portrayed the role of an old man craving for an old maid. He has also entered the television industry at a later stage. In the entire period of his career, he has acted in over 200 films, including a few in Hindi, Telugu, Malayalam and Kannada.

Personal Life Of Gemini Ganesan:
Ganesan was married to Alamelu, Savitri and Pushpavalli at different stages of his life. He has one son and seven daughters, who are, the very popular Bollywood actress Rekha, Dr. Revathi Swaminathan, Narayani Ganesh, Dr. Kamala Selvaraj, Vijaya Chamundeswari, Dr. Jaya Shreedhar, Sathish Kumaar Ganesan and Radha Usman Syed. Ganesan also had many interests. He was an ardent dog lover. Throughout his life, he made an effort to stay out of controversies. Ganesan died on 22 March 2005, due to multiple organ failure. His funeral was conducted with proper state honours where eminent personalities, like Jayalalitha, Tamil Nadu`s Chief Minister paid respects.

Gemini Ganesan is still considered as the king of romance in Tamil films.
Source: Indianetzone