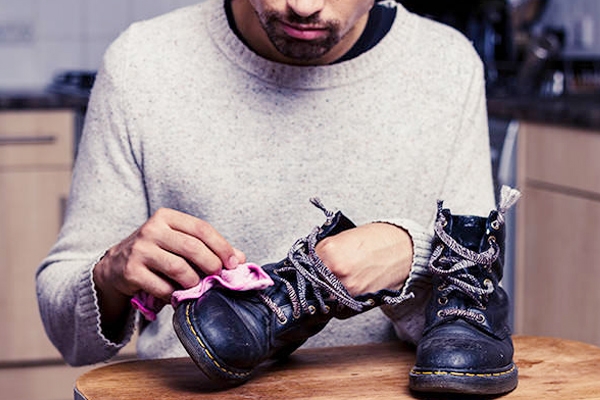 It can be a task to maintain your shoes during monsoon! Experts say drying, brushing and polishing them regularly can be helpful in protecting them from getting ruined during the rainy season.
Here are some tips that will prevent your shoes from getting spoiled:
Brush them right:
During the rainy weather, the moisture presents in the damp mud. You need to remove the mud from the shoe regularly, as the damp mud tends to stick to the shoe that further ruins it.
Dry them well:
Moisture can attract fungus which will spoil your shoes. Make it a routine to dry your shoes once you done with removing the damp mud. You should let your shoes dry thoroughly before placing them back in the shoe cabinet/box.
Waxing and polishing:
To avoid any damage during rainy season, investing in a good shoe polish or wax is always a good option. It will make your shoe shine and will prevent it from moisture as well.
Dehumidifiers:
You can place a dehumidifier in your shoe boxes to absorb the moisture in the air. It will keep the place dry and will protect your leather to expose to fungus.
Scotchguard spray:
It helps to eliminate and resist stains, protects your shoes from water and dirt so that your new shoes will stay looking newer.
Also Read: Heath care tips during monsoon!
Nandini