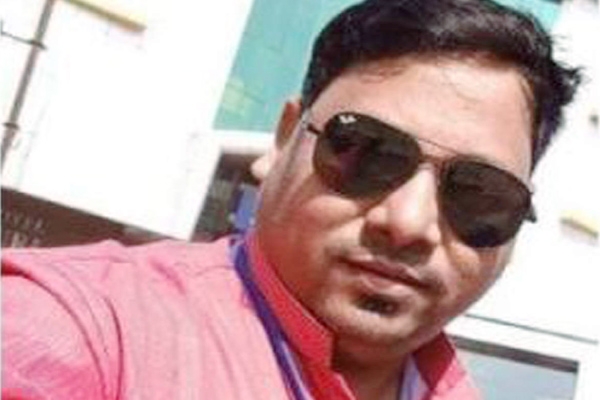 (Image source from: Times of India)
An assistant cameraman working with Doordarshan who was killed in Maoists attack on Tuesday shot a video of himself sharing an emotional 'last message' telling his mother that he may not survive.
Maoists on Tuesday attacked a police patrol party accompanying a three-member team of national broadcaster Doordarshan for election-related coverage, near Nilawaya village under Aranapur police station limits of Dantewada at around 11 a.m. Two policemen- Sub Inspector Rudra Pratap Singh, assistant constable Manglu and the cameraman of Doordarshan Achyutanand Sahu were killed on the spot. Of the two injured policemen, an assistant constable Rakesh Kaushal died at a private hospital on Wednesday morning.
Related Content: DD Cameraman, Two Cops Killed in Naxal Attack in Chhattisgarh
Mor Mukut Sharma, the assistant cameraman in the video, who was likewise part of the crew, filmed a video message during the encounter, detailing the incident.
He thought these were his last moments. But he survived..... #DDNews video journalist Mor Mukut Sharma shared his heart-wrenching ordeal as the dastardly #naxal attack in #Dantewada was underway.
A salute to his bravery and courage even in the face of death pic.twitter.com/6LvaFnugn9

— Doordarshan News (@DDNewsLive) October 31, 2018
"A terrorist attack has happened. We were covering the elections in Dantewada and the army was with us when suddenly the Naxalites surrounded us from all four directions." He also addressed his love for his mother: "Mum, if I survive this incident, I just want you to know that I love you very much. Chances are that I won't survive this attack, the situation is not right." Sharma further went on to state his lack of fear during the encounter. "I do not know why, but I am not scared while looking death in the face. It will be difficult to survive this."
Sharma said that the crew was accompanied by six or seven jawans. Some of them can be seen, in another video recorded by Sharma, asking the crew to lay low during the attack. Sharma was heard asking for water from one of the security personnel. Sharma is undergoing treatment in the Intensive Care Unit (ICU) at a Raipur hospital.
-Sowmya Sangam