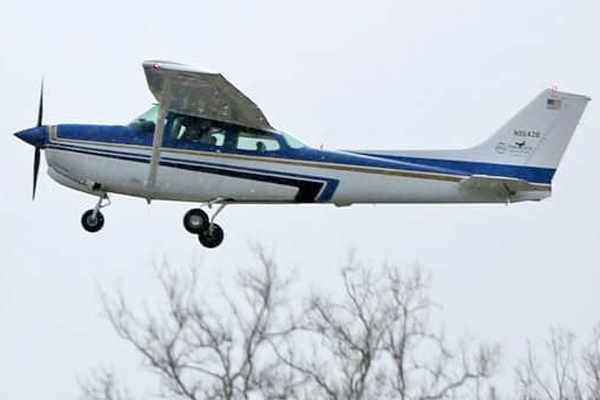 Indian Americans Umamaheswara Rao Kalapatapu (63) and Sitha-Gita Kalapatapu (61), two Telugu doctors were killed in a plane crash in Ohio. Umamaheswara hails from Machilipatnam, in Andhra Pradesh.
The duo residing in Logansport, Indiana, were the only two people on their Piper Archer PA 28 plane travelling from Logansport, Indiana to Parkersburg. Umamaheswar was the pilot and his wife Sitha-Gita is the only passenger. The plane carrying the Logansport, Indiana, couple crashed on Saturday near the Washington County village of Beverly, about 75 miles (121 kilometers) southeast of Columbus.
At around 10:36am Eastern Time, the flight service has lost contact with the plane which was reported as missing at 12:03pm. The Washington County Sheriff's Office has searched the local airports to validate if the plane had landed at the wrong airport.
Unfortunately, OSHP Aviation and Civil Air Patrol units found that the plane has crashed in the former AEP Ohio retention pond near Waterford. The Federal Aviation Administration and the National Transportation Safety Board are investigating the cause for the crash.
By Premji